Shop Handmade in Dripping Springs at Sacred Moon Herbs.  Here at Sacred Moon we carry lots of handmade, natural goodies right in the heart of Dripping Springs Texas on Mercer Street.  Stop by Tuesday through Saturday from 10 am-5pm. Shop Handmade for the holidays and support local business!
STOCKING STUFFERS FROM TExas medicinals
Our good friend Ginger Webb of Texas Medicinals makes some of the best stocking stuffers in the area.  We carry many of her blended herbals. Here you see her yummy Kava Kava Cordial & Kava Kava rescue shots, the perfect calming shot during a stressful, busy holiday season.  Take a shot & enjoy!
aromatherapy spritzers from sacred moon
Our Sacred Moon Herbs aromatherapy spritzers are all made in-house and make great gifts for the scent-lover & sensitive ones in your life.  Each one is made from pure, organic essential oils, flower & gem essences,  magickal full moon in Scorpio crystal infused sacred waters, a tiny crystal & lots of good mojo. Mist yourself & your space! Drop by to give the testers a try if you'd like.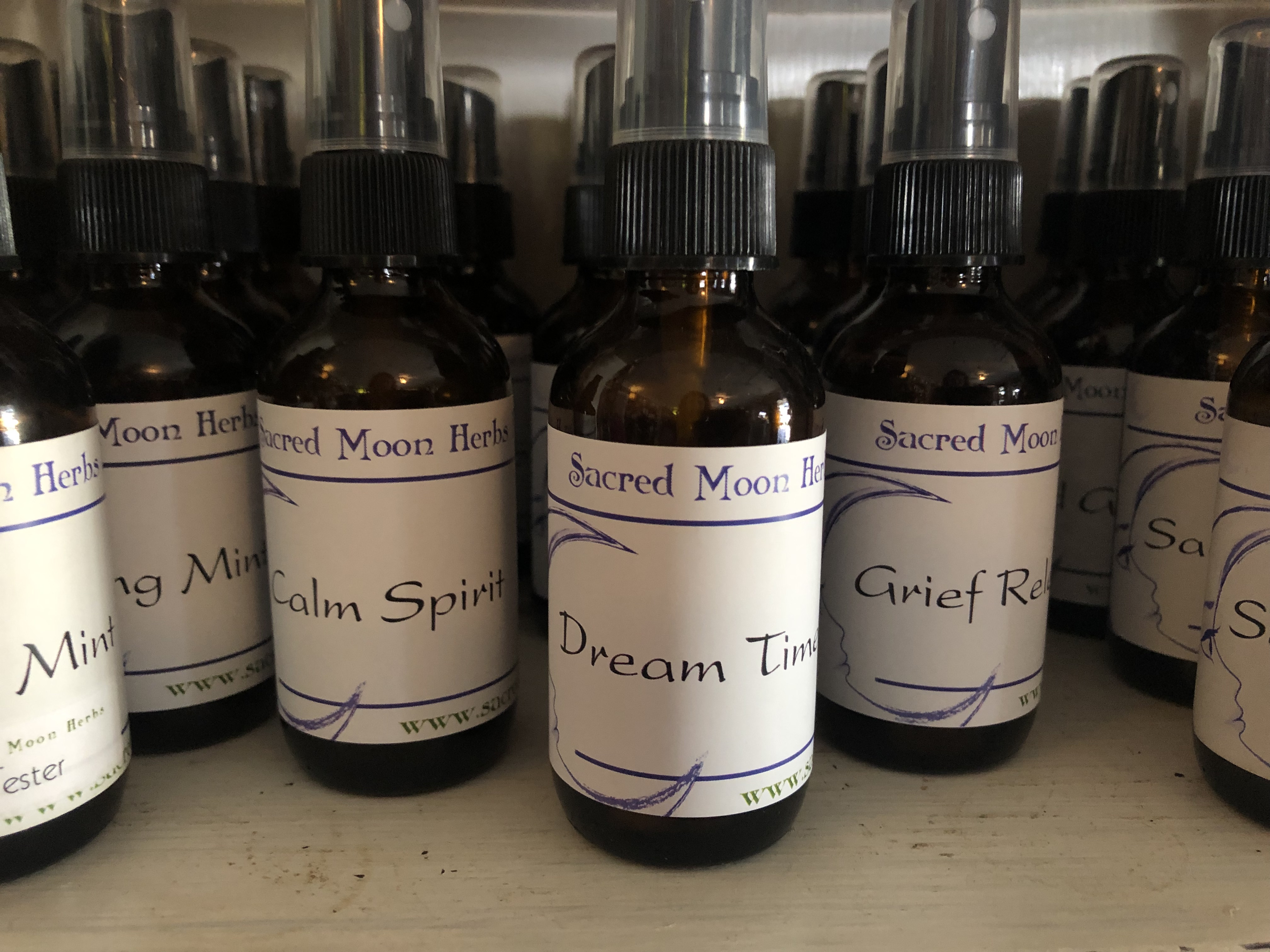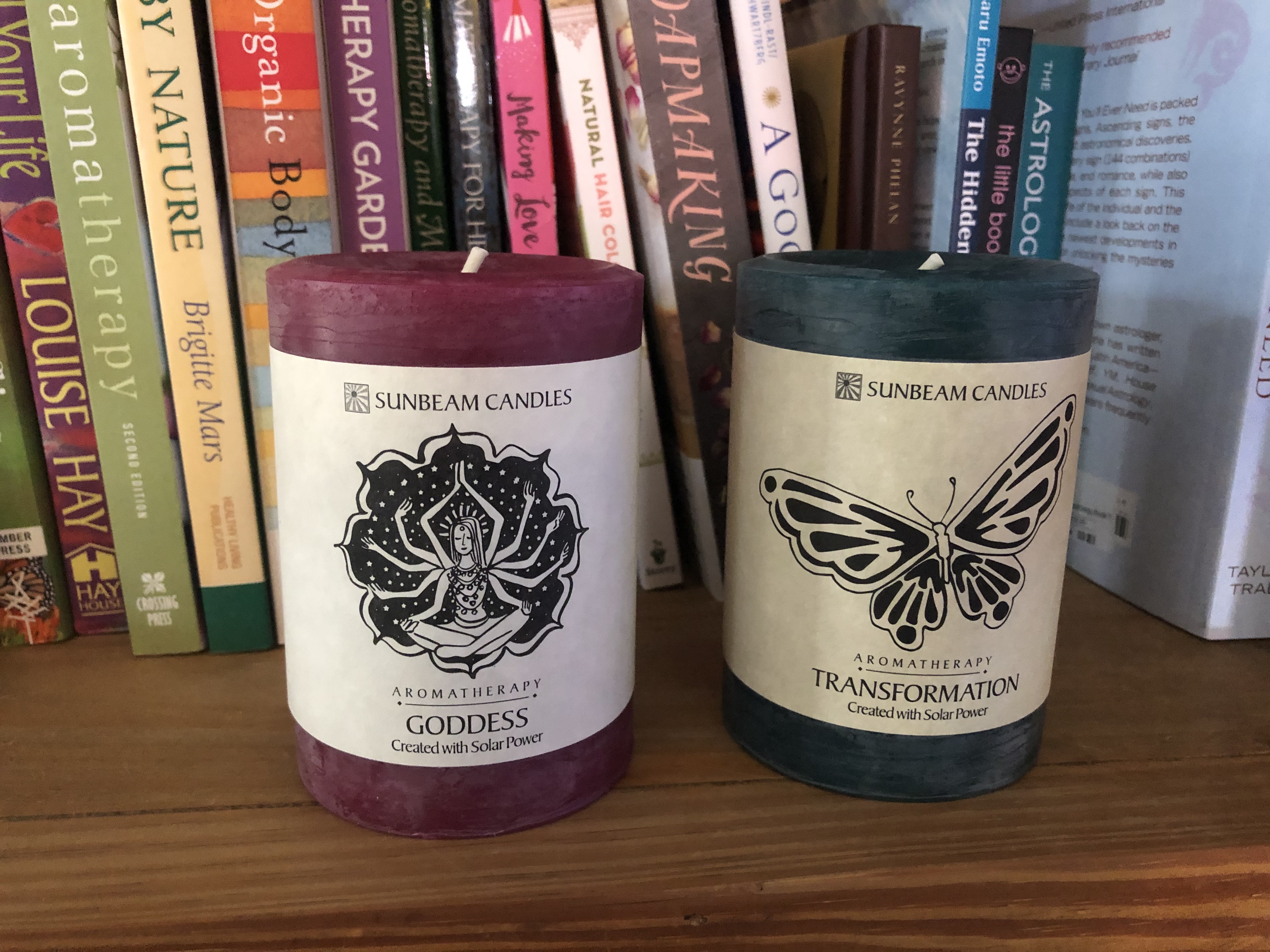 CANDLES by sunbeam candles
Made with 100% pure beeswax and essential oils, these candles smell great and last a long time. They are great for gifts or to burn during holiday gatherings. All of their candles are manufactured using 100% solar energy.
blessing resins
Ancient resins used throughout history – frankincense & myrrh.  We offer these resins for you to burn in your space. They will give your home a unique holiday scent. Put them in a stocking for the scent-lover.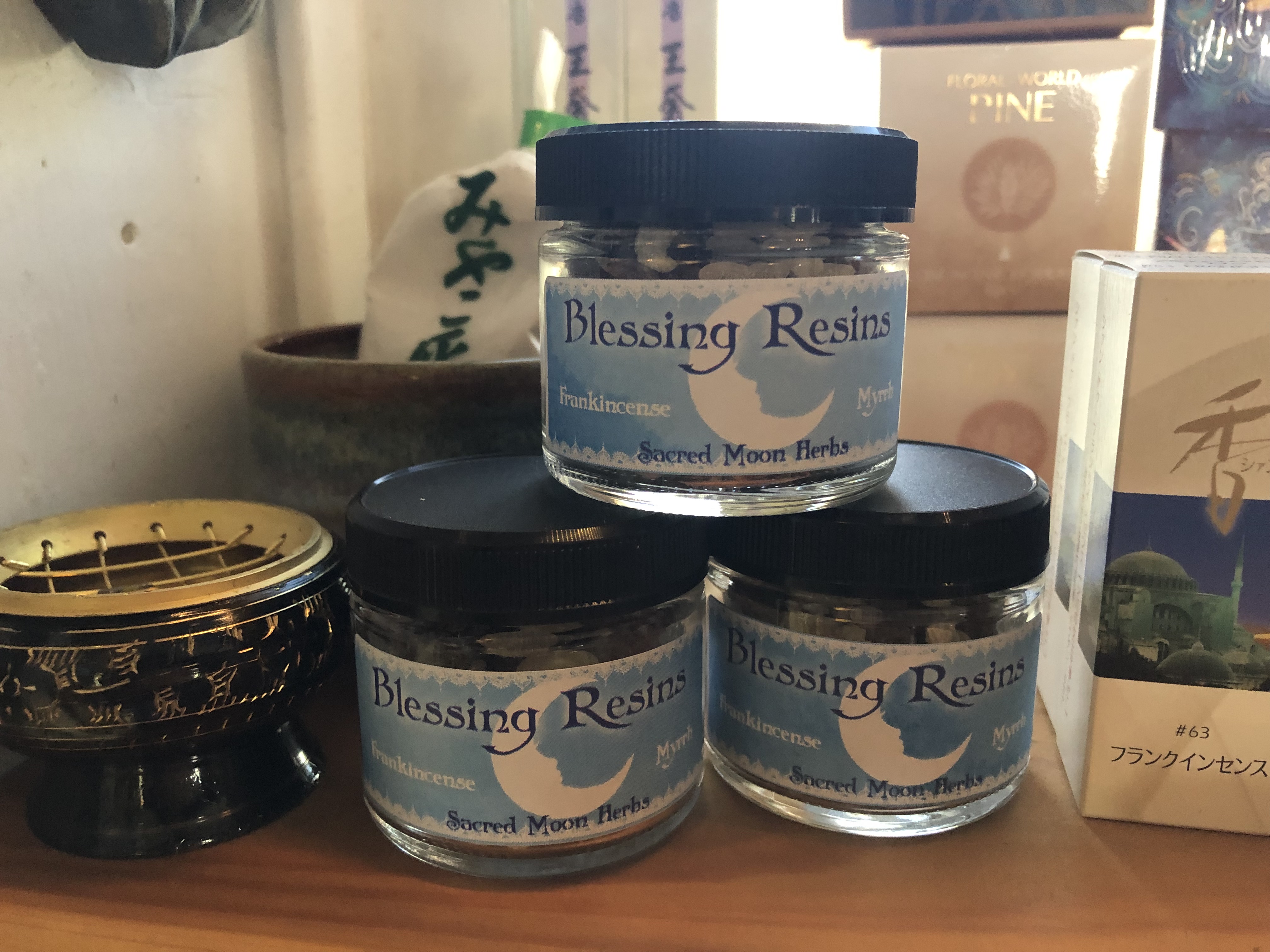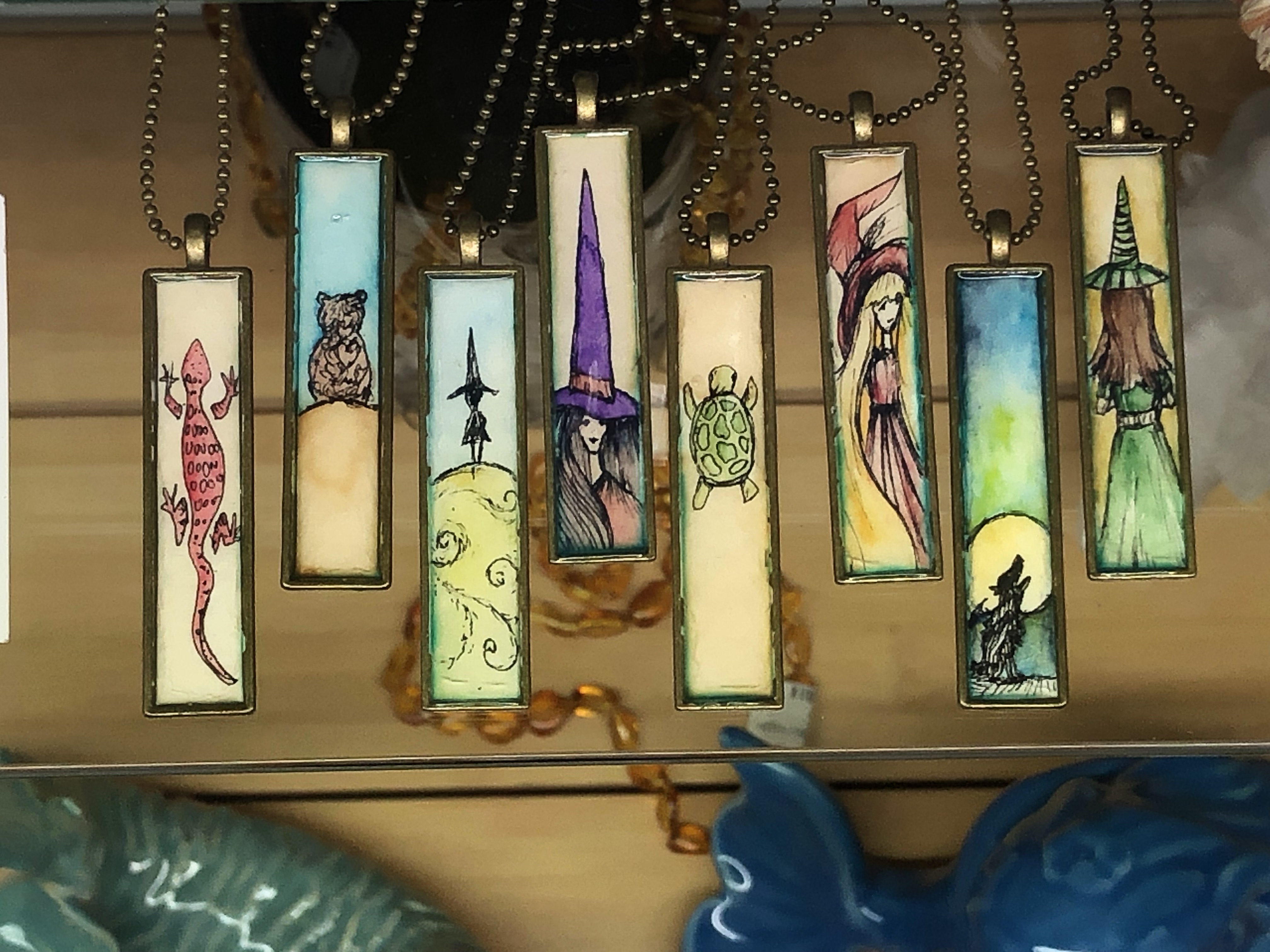 hand-drawn necklaces by Christy studios
These beautiful necklaces were hand-drawn & painted by an illustrator friend out of central Illinois. Stop by Moon to browse our entire selection, each one is a fabulous one of a kind gift. Once they are gone, they are gone forever.
soap samplers by old factory
Give the gift of relaxation and self care from our local friends at Old Factory!  Each natural soap sampler is handmade with pure essential oils, herbs and botanicals.  The Storyline Sampler features six unique scents that tell six unique stories using the art of natural perfumery, original illustration, and mastercrafted recipes.
sacred moon herbs
Tuesday-Saturday     10am-5pm
305 Mercer St. Dripping Springs, Texas